User Guide for Accessing Online Grade Report
[Note] Note that as a result of regular maintenance, grade report is not accessible during the period indicated below.
Regular maintenance: Conducted every day for approximately one hour starting from 4:00 a.m.


(1) Log in keio.jp.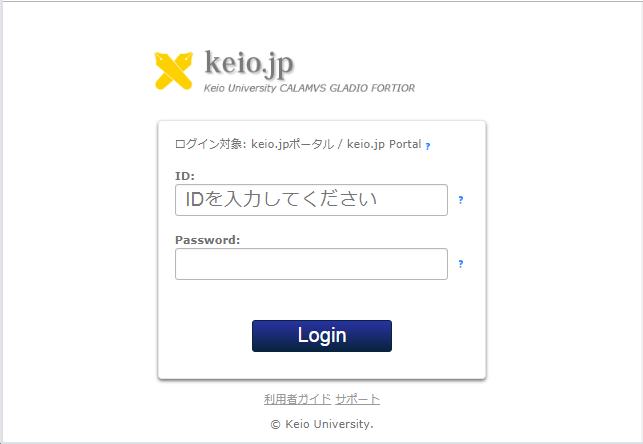 You will require your Keio ID and password for keio.jp when using this system.
SFC students (Faculty of Policy Management/Faculty of Environment and Information Studies/Faculty of Nursing and Medical Care/Graduate School of Media and Governance/Graduate School of Health Management) can view these by logging on to keio.jp using their SFC-SFS log-in details.
(2) Click the [学業成績表 (Grade Report)] button on the keio.jp main menu.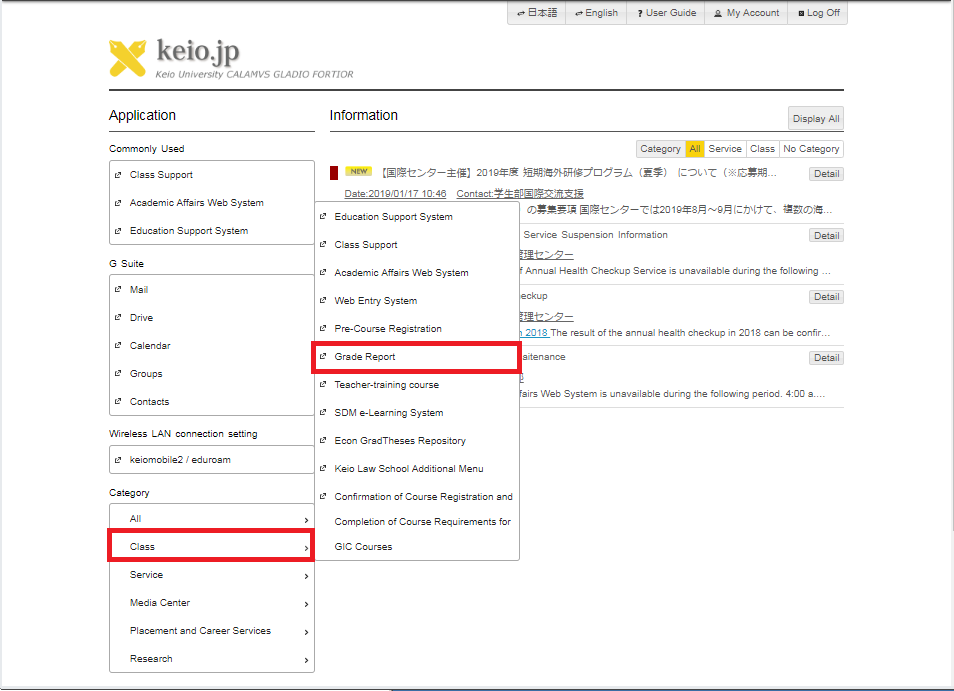 (3) The Grade Report menu screen appears.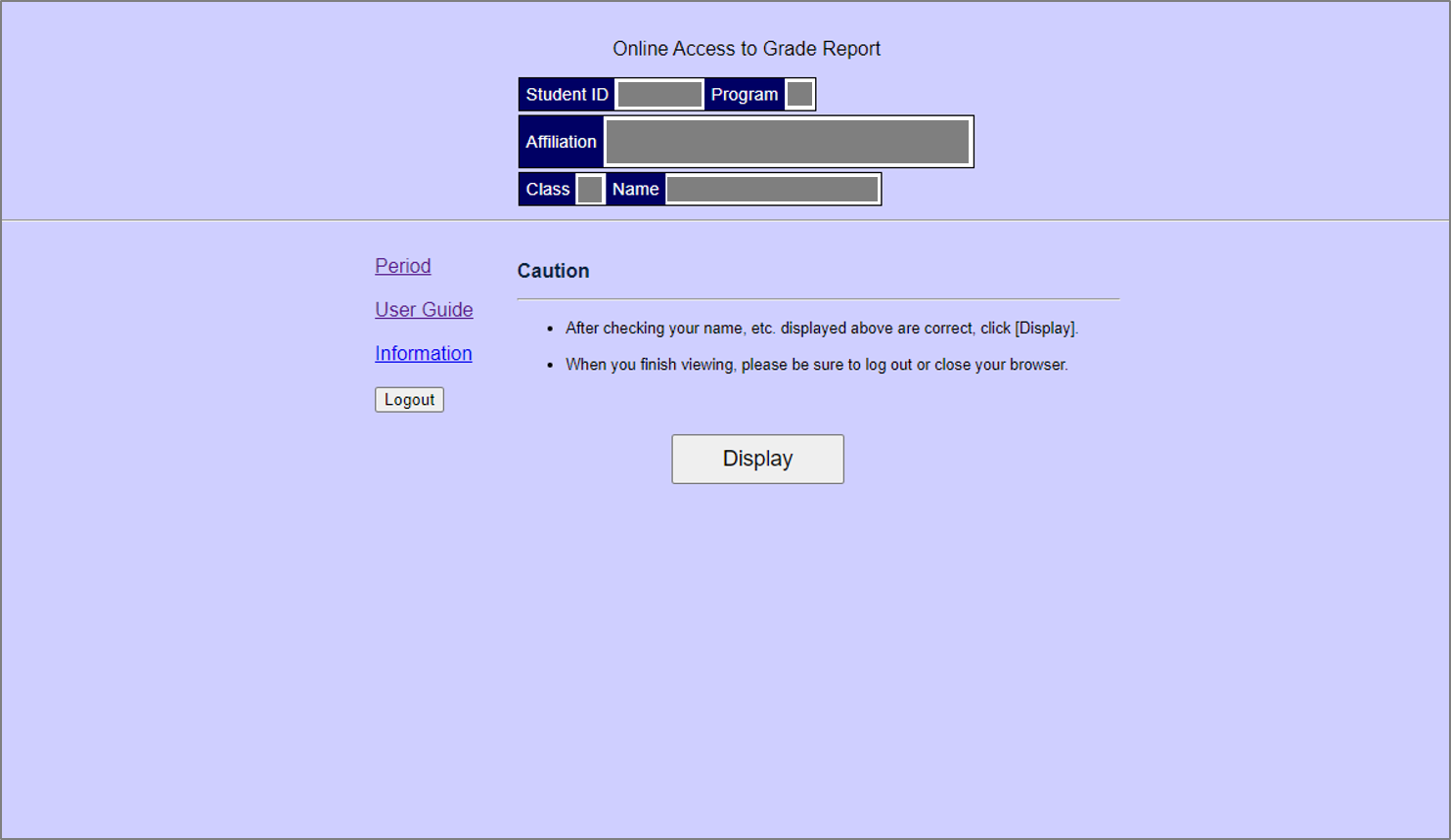 (4) To identify yourself, enter your Keio ID and password again and click the [Login].
(5) Grade report is displayed.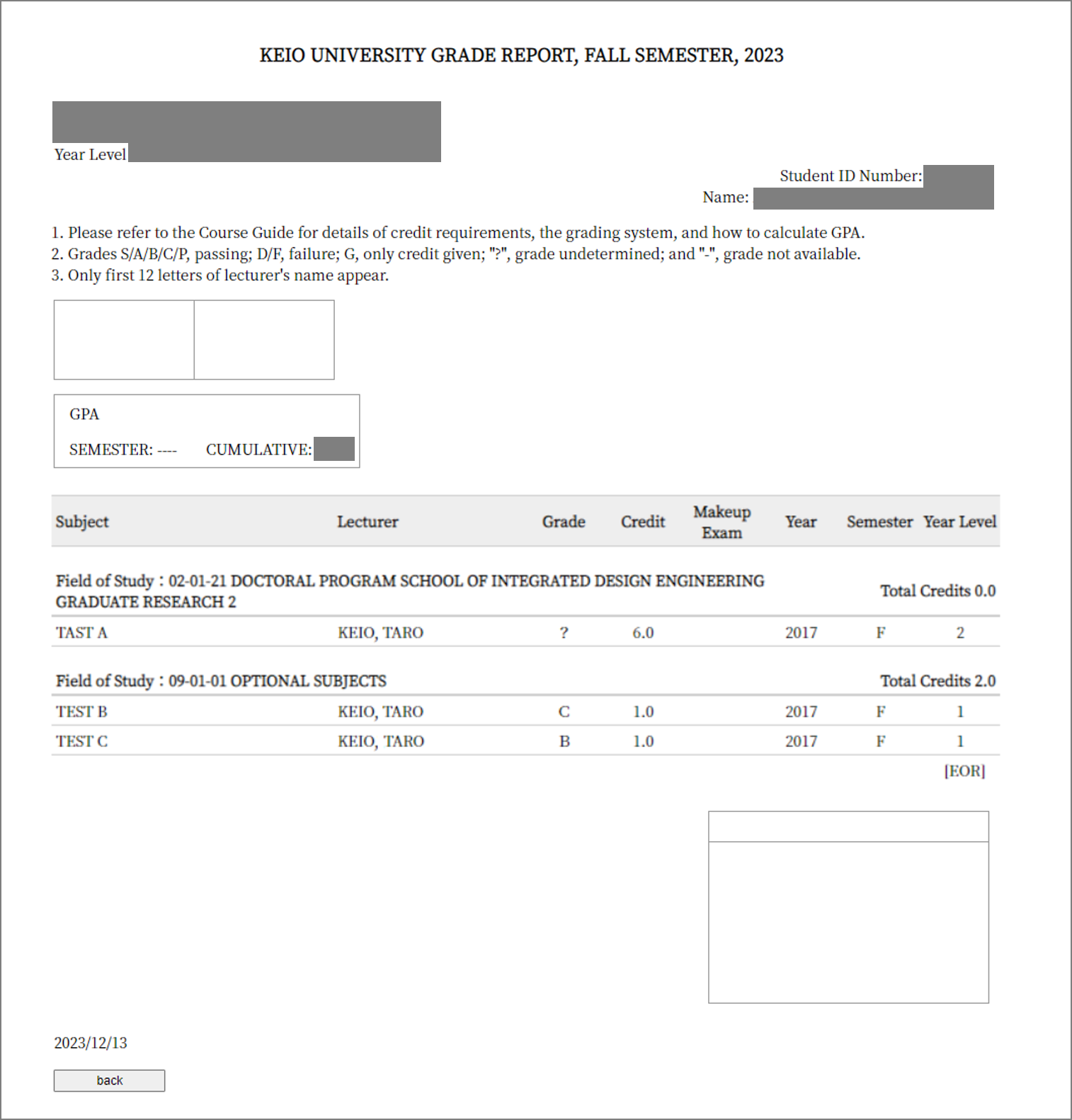 (6) Click the [back] button at the bottom of the screen to return to the menu screen.

(7) Finally, click the [Logout] button.